Climax Portable Machine Tools products now available at Wachs Canada Equipment Rental Centre, Edmonton
One-stop access to wider range of superior cutting tools for on-site machining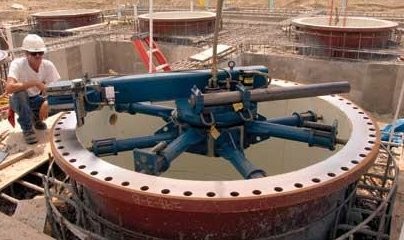 Climax Portable Machine Tools has chosen Wachs Canada as its new authorized equipment rentals centre in Edmonton, Alberta. Climax chose Wachs to carry its precision portable machine tools in Edmonton because of Wachs' extensive experience in many of the markets Climax serves. Wachs also brings a team of technical product specialists who can advise their customers to choose the best Climax portable machine tools, power source and attachments for their applications.

As new machining projects have begun in the petrochemical, mining and heavy construction industries in Western Canada, Climax experienced a surge in demand for renting on-site portable machining tools and accessories. The equipment rentals centre gives Canadian customers the option of renting tools, often a faster, more cost-effective way to obtain the latest portable machine tools or to supplement a company's existing machines without making unnecessary capital expenditures.

"When we were evaluating rentals centre sites in Western Canada, it made sense to co-locate with another strong machine tool supplier, so that together we could offer customers a one-stop-shop for a far broader set of rental tool options," said Dave Baker, Director Worldwide Rentals for Climax Portable Machine Tools. "We wanted to make it as easy as possible for companies to get any type of tool they need, and get back on the jobsite quickly. Time is money."

Climax's full line of heavy-duty portable flange facers, milling machines, lathes, grinding and lapping, and boring machines will be available for rent, including the new CE-compliant flange facers and CM6200 circular machine that can be configured for single-point machining, milling or both. Its line-card complements Wachs' own broad lineup of pipe beveling, split frame and pipe cutting machines. All machines can be rented on a daily, weekly or monthly basis, and are ready to ship on short notice to repair and maintain heavy equipment in the most efficient and cost-effective manner.

"Climax portable machine tools are a great fit for our rental centre in Edmonton. Climax's machines complement our large inventory of machine tools, and they provide the same level of outstanding customer support that we want customers to receive," said Lorne Faulkner, President of Wachs Canada. "This new relationship will greatly benefit both our customers, enabling them to expand the types of machining projects they can do on site."

Climax also recently opened rentals depots in Houston, Texas; Prairieville, Louisiana; Cincinnati, Ohio; and Perth, Australia. In total, Climax now has eleven rentals depots worldwide.