Abrasion-resistant processing equipment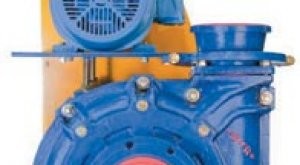 Linatex has a new line of processing equipment for aggregate and mining operations: G4 Hydrocyclones, G4 Pumps, G4 Dewatering Screens and Valve Products.
The G4 Rubber Pump is specifically designed for use in abrasive slurry and chemical applications, while the G4 Hard Metal Pump is engineered for coarse particle size and high head applications. Unlike standard pumps, each features hydraulic designs which reduce internal turbulence and minimize power draw for greater efficiency – and each offers reduced downtime via easy access to all internal parts and components. Plus, all wear components are manufactured from natural Linatex Premium Rubber.
Designed for classification, dewatering and desliming, and dense media separation, the Linatex G4 Hydrocyclone Range features three unique innovations: an Interchangeable Inlet Wedge minimizes downtime by allowing the ability to fine tune performance without removing the unit from the process line; an Involute Swept Entry Design reduces turbulence and delivers sharper classification; and a Drop-In Linatex Replacement Liner provides superior abrasion resistance and reduced maintenance costs.
Designed for maximum water recovery, increased load capacity and the lowest total cost of ownership, the Linatex G4 Dewatering Screen Range is engineered for heavy-duty applications in the sand and aggregate, and mining and minerals processing industries. Offering greater productivity benefits when compared to conventional dewatering screens, the G4 range features a curved, sieve-like feed section and an upward inclination of the of the main deck for increased dewatering capacity. The use of centrifugal force allows a larger total screening area without increasing the size of the machine, which permits the use of smaller units and reducs investment costs.