Learn with the Experts: Welding Seismic Connections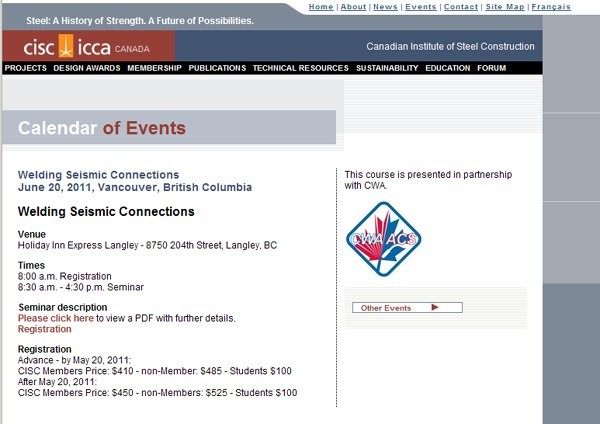 The Canadian Institute of Steel Construction in partnership with the Canadian Welding Association will present a Canada-wide seminar featuring Mr. Robert E. Shaw Jr., President of the Steel Structures Technology Center Inc. Bob serves on the AISC Specifications and the AWSD1 Structural Welding Committees and has 38 years of experience in steel construction. He also has conducted training in the industry for the past 30 years.

The highlighted seminar topics include:
• CSA S16-09 Design of Steel Structures
• CSA W59-03 Welded Steel Construction (Metal Arc Welding)
• CISC Moment Connections for Seismic Applications
• AISC 341 Seismic Provisions for Structural Steel Buildings
• AISC 358 Prequalified Moment Connections
• AWS D1.8 Structural Welding Code - Seismic Supplement

Who Should Attend
Materials Engineers, Designers, Specifiers, Consultants, Production Managers, Maintenance Managers, Welding Engineers and Supervisors, QA Managers, Consumers, Educators, Architects, Building Officials, Welding Inspectors and NDE Practitioners.
Vancouver, BC, June 20
Milton, ON, June 28
Montreal, QC, June 29
Company info
Related Articles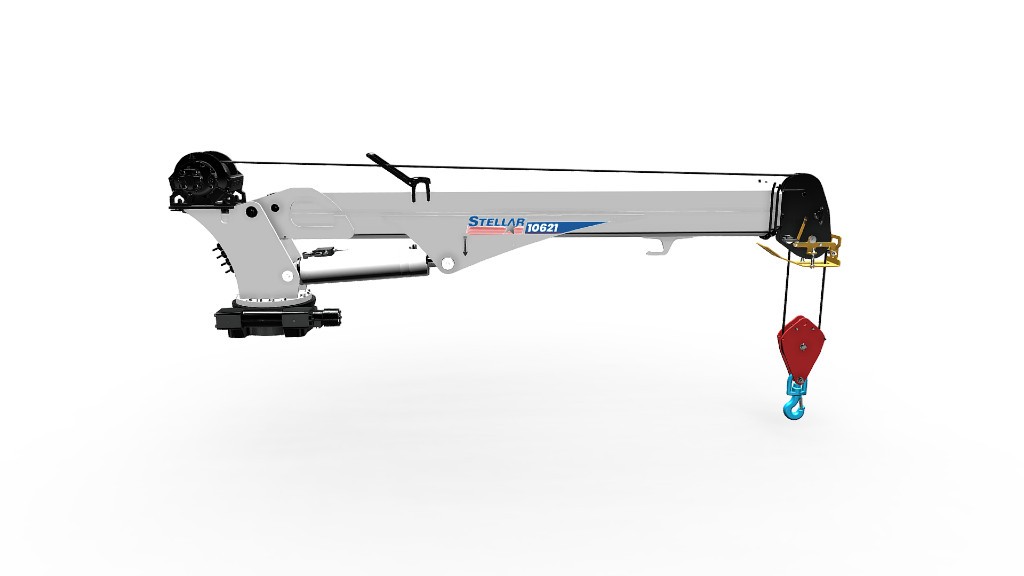 Six new Stellar telescopic service cranes feature redesigned booms and radio remote controls