PCL's Gordon Maron wins Canada's CFO of the Year for 2011: First ever award winner from a private company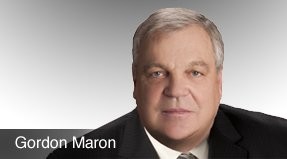 Company info
Gordon Maron, Chief Financial Officer of PCL Construction Holdings Ltd. (PCL) from 2001 to 2011, has been chosen as Canada's CFO of the Year for 2011. Mr. Maron will be honoured at a gala dinner on April 28, 2011 in Toronto.

Canada's CFO of the Year Award is presented annually by Financial Executives International Canada (FEI Canada), PwC and Robert Half. The award honours and recognizes the quality, insight, direction and leadership of Canada's senior financial executives.

"With the world's quickly evolving economy, many CFOs face new challenges as they navigate through these ever changing times. Today being a CFO is much more than just guiding a company's corporate reporting, it's about thinking strategically and building the business as Gordon Maron has done at PCL, a privately-owned company that is Canada's largest construction group," says Michael Conway, Chief Executive & National President of FEI Canada. "We're proud to recognize an outstanding financial professional like Gordon who leads his organization with the distinctive skills seen in Canada's best financial leaders."

Gordon Maron was named Canada's CFO of the Year by an independent committee, chaired by Peter Dey, Chairman of Paradigm Capital, and composed of some of Canada's most prominent business leaders. The judging criteria are as follows: vision and leadership; corporate reporting and performance; social responsibility; innovation and business complexity. Award candidates from a wide range of business sectors were nominated by CEOs, members of boards of directors, financial analysts and other senior executives.

Gordon is a 40-year veteran of the PCL family of companies. His ability to anticipate change and to deliver strategic financial leadership led to his appointment to the PCL Board of Directors in 1995 and his promotion to Chief Financial Officer in 2001. As CFO, Gordon implemented the financial strategy and infrastructure required to support rapid growth, in particular during the period of 2006 to 2009, when billings rose from $4.7 billion to $6.3 billion. Gordon recently transitioned to the role of Executive Vice President and will work directly with PCL's Chief Executive Officer on capital planning, enterprise risk management, and succession planning, which are vital initiatives within PCL's multi-national corporation.

"Each year, Canada's CFO of the Year Award honours a financial executive that has demonstrated a remarkable amount of passion, integrity and leadership within their organization," says Gino Scapillati, National Managing Partner of PwC. "I am pleased to see that the selection committee has recognized Gordon Maron as Canada's top CFO for 2011. Gordon has played a significant role in shaping the success and many achievements of his company."

David King, Canadian President of Robert Half Management Resources, adds, "This award celebrates the instrumental role that today's CFO plays within the business landscape. The role of the CFO goes far beyond balancing the books. It takes superior financial management skills, a commitment to solid corporate governance and a passion for making a positive impact in their industry. This year's award recognizes the individual who fully embodies all of these characteristics.

Previous recipients of Canada's CFO of the Year Award include:
2010: Cynthia Devine, Chief Financial Officer, Tim Hortons Inc.
2010: Richard Bird, Executive Vice-President, Chief Financial Officer and Corporate Development, Enbridge Inc. *2010 had two winners
2009: David Garofalo, Senior Vice-President, Finance and Chief Financial Officer of Agnico-Eagle Mines Ltd.
2008: Bruce Waterman, Senior Vice-President, Finance and Chief Financial Officer of Agrium Inc.
2007: Marvin Romanow, Executive Vice-President and Chief Financial Officer of Nexen Inc.
2006: Karen Maidment, Chief Financial and Administrative Officer of BMO Financial Group
2005: Claude Mongeau, Executive Vice-President and Chief Financial Officer of CN
2004: Peter Rubenovitch, Senior Executive Vice President and Chief Financial Officer of Manulife Financial Group
2003: Peter W. Currie, Vice-Chairman and Chief Financial Officer of RBC Financial Group

For more information or to submit your nomination for the next Canada's CFO of the Year, visit www.cfoy.ca.