Tandem drum rollers provide array of solutions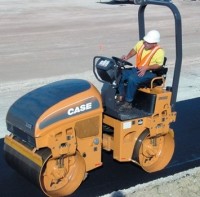 The Case Construction Equipment tandem-drum DV201, DV202 and DV204 models feature high centrifugal forces, dual frequency and a hydrostatic drive that provides traction and smooth performance. The Case tandem-drum vibratory rollers, along with Case's single-drum vibratory rollers – the SV208, SV210, SV212 and SV216, give customers an array of solutions in compaction applications.

The tandem-drum line has a range of operating weights, from 5,510 to 7,720 pounds (2500 to 3500 kg), with drum widths from 39.4 to 51.2 inches (1000 to 1300 mm) and engines from 27 to 38 horsepower (20 to 27.6 kW).

Drum frequency on Case DV rollers ranges from 3,180 to 3,720 vpm (53-62 Hz) with centrifugal forces from 4,580 to 8,877 pounds (20.8 to 40.3 kg). The operator has the choice of using manual or automatic vibration shutoff in the neutral travel position to prevent making ripples in a compacted surface.

Hydrostatic drive to both drums gives Case DV rollers excellent traction while delivering superior compaction performance when working on asphalt, in granular soils and on steep surfaces. The operator may choose to have both drums vibrate simultaneously, or only the front drum. Case DV Series rollers are powered by quiet, oil-cooled and fuel-efficient engines. Reliable, two-cylinder engines power the DV201 and DV202 models. A three-cylinder version drives the DV204.
Related Articles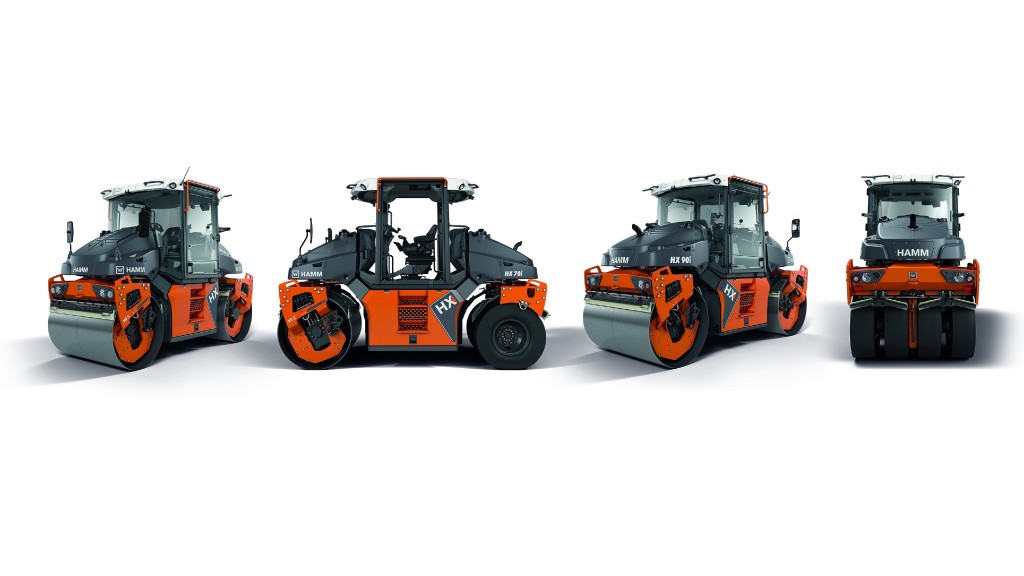 Hamm pivot-steered tandem roller series features Smart Compact digital support