The Future of Work Trucks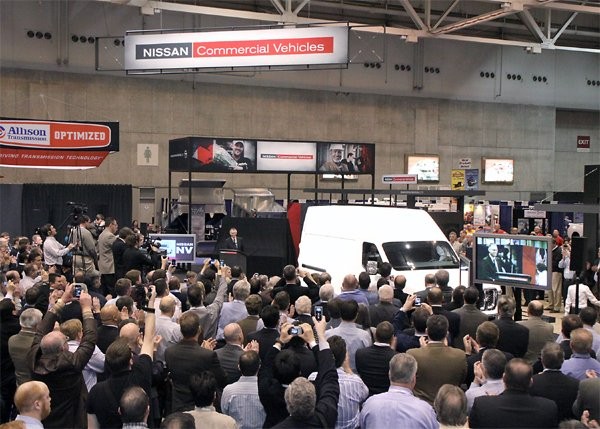 More than 60 companies have announced that they will launch new work truck chassis, bodies, power systems, components, accessories and service equipment at The Work Truck Show 2011. Some of the truck and body manufacturers planning launches at the event include Ford Commercial Truck, Hino Trucks, Isuzu Commercial Truck of America Inc., Mitsubishi Fuso Truck of America Inc, Ram Trucks, Supreme Corporation, Utilimaster Corporation and Western Star Trucks.

Beyond these current introductions, what will the work trucks of tomorrow look like? How will they use less fuel, produce fewer emissions and help their operators work more efficiently? Get a look into the future of work trucks at the Green Truck Summit, March 7-8, 2011, at the Indiana Convention Center in Indianapolis, IN.

The Green Truck Summit is the leading educational conference on green technology for vocational trucks, including utility, construction, delivery, landscaping and governmental vehicles. Produced by the National Truck Equipment Association (NTEA) and CALSTART, the Green Truck Summit is held in conjunction with The Work Truck Show 2011 and 47th Annual NTEA Convention. The Work Truck Show runs March 8-10, 2011, and includes a Green Truck Ride-and-Drive.

At the Green Truck Summit, industry leaders provide insights into current green truck technology, as well as their vision for the future. There are 26 educational sessions, including "Moving Forward: Truck Technologies Leading Us to the Future," "Planning for 2016 Fuel Efficiency Regulations: An OEM and Supplier Discussion," and "A Sneak Peek at the Trucks of the Future."

"The vocational truck industry is in an exciting period of evolution," says Doyle Sumrall, NTEA senior director of business development. "Innovative manufacturers continue to develop new technology that can improve fuel utilization, reduce idling and lessen a fleet's carbon footprint. Fleets and the businesses that help specify and equip their vehicles must understand how and when to use that technology to improve their operations and environmental impact. The Green Truck Summit is a unique opportunity to learn from technical experts and peers."

For more information and to register for The Work Truck Show 2011 and Green Truck Summit, visit www.ntea.com or call 1-800-441-NTEA (6832).



Company info
37400 Hills Tech Drive
Farmington Hills, MI
US, 48331-3414

Website:
ntea.com
Read more