5 tips for a construction tech start-up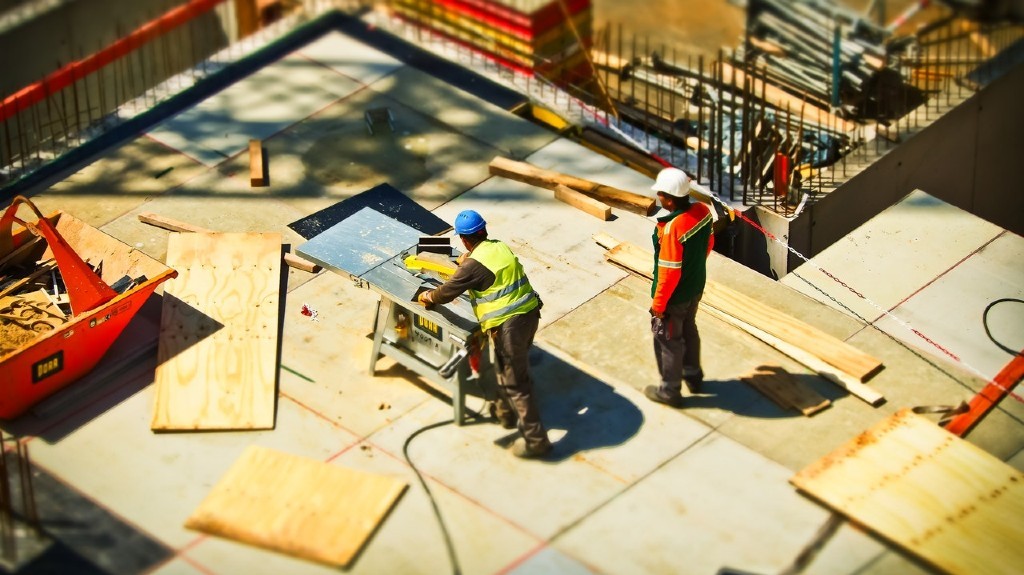 In 2019, the GDP in Canada for the construction industry was around 141.2 billion. Construction contributes a significant amount to the economy and employment in Canada.
Behind every new building that is erected, there is a team who is laying the bricks and pouring the concrete. They have to be coordinated, their work has to be scheduled and they have to be paid on time. The market for tech intervention right from inventory management to scheduling is vast when it comes to construction.
If you are planning to start a tech company, then construction is a great niche to be in. It has huge revenues, complex logistics and huge potential to scale not only in Canada but across the world.
If you are thinking of setting up a start up in the construction tech industry, then here are five tips for you.
1. Get started
One of the biggest issues that tech company founders have is over-thinking. If you have an idea that you feel will work, just get started on it. The competition is way lower when it comes to construction tech as compared to B2C tech companies. This is because you need expertise in the construction industry along with technical skills to solve issues in the construction space.
Don't wait for PE or any other source of funding. Start coding or if you are the construction expert, get the software developer to get started on the basic product.
Once you have a minimum viable product (MVP), just launch it and get feedback from the industry. That way you will know for sure that your business will solve the issues on the market before you make a huge investment
2. Go online
Have a website through which you can communicate with your audience. Word of mouth works but today, your website will be your calling card. You can have a basic site that shares your goals and vision. You can add case studies, features and benefits of your product to your website. Your website can be used as an effective marketing tool to promote your product at a low cost. If your primary audience is in Canada when you start, you can go for a Canadian server to host your website. That way your website will respond to searches faster. You can check Hosting Foundry Canada for good hosting.
3. Align your product to business needs
Make sure that your business and your products align with the needs of the market. You may have the most amazing software on the market but if it is too complex, then it won't be used.
This is where it helps to have an MVP before you fully launch your product.
In addition to a right product market fit, you also need to make sure that your business is running well.
You need to cover the below:
Understand the workflow of the problem your software is solving and make sure that your software syncs with it.
Identify the scope of your product
Identify the limitations of your product and communicate it with the end user. This will set reasonable expectations.
Ensure that your business and financial plan is sound
Understand what your competition is doing, what are their future plans and how it will affect your business.
Getting feedback from your customer
4. Cash is king
You will need money for your startup. Raising money is one of the hardest parts of a startup. Estimate the amount you will need for your MVP and then keep aside double that amount so that you won't be affected by sudden and unexpected expenses.
Try to get your product to be cash flow positive as soon as you can. Unless you have an investor, even if your business is profitable, if you don't have positive cash flow, you will have to shut shop. Investors too prefer tech startups which are cash flow positive.
Try to reduce your expenses as much as possible. Look for free methods like using social media to promote your brand. Use tie-ups with complementary brands to crease brand awareness.
5. Never stop networking
Finally, make sure you leverage your network to get business. The more you network in the construction industry, the more the awareness of your brand increases.
The people you network with will help you to get your first orders. They will help you to get investors. Your network will help you to scale your business. And most importantly, they will help you to identify flaws in your product and will help you to improve it.
Conclusion
Using the above tips, you can start your construction start up on the right note. Starting a business is always hard. Having a business catering to a huge and complex industry like construction is harder. But with the right amount of hard work, network, patience and perseverance, you will succeed.
Related Articles
The new Volvo EC950F crawler excavator was made for large haulers. In fact, it can fill our 60-ton A60H haul truck in just four bucket passes with an average cycle time of just over a minute. With the perfect pair from Volvo, you can improve efficiency, burn less fuel and keep your haulers moving.
Watch these two powerful machines load four passes in just over a minute.