Opening New Windows into Remote Asset Management and Worker Safety with Satellite Communications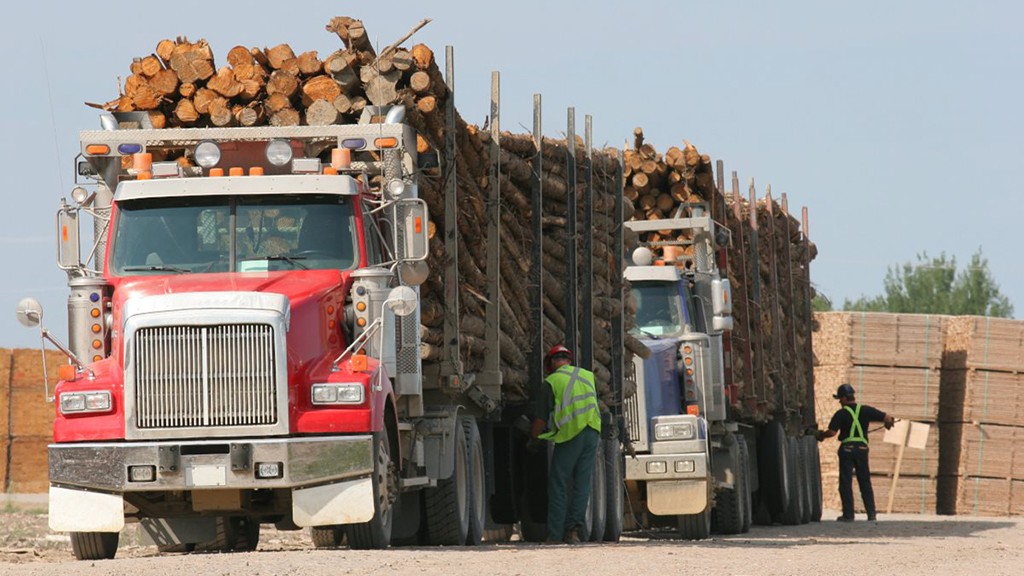 Industries such as construction, mining, energy, utilities and forestry, face many challenges when it comes to tracking assets and employees. Equipment often has to be transferred between locations, or monitored while it is dormant during off seasons. Lone workers may have to travel long distances or visit multiple sites during the course of their activities. And, all of this is further complicated today with shifting supply chains and economic realities putting further strain on the bottom line.
Often, heavy equipment is deployed in remote areas where cellular coverage is unreliable or non-existent. For the resource sector, this usually encompasses large regions of Canada. According to the CRTC, mobile networks cover just one-fifth of Canada's geographic land mass. When it comes to managing people and tracking assets, when cellular falls short at home or abroad, the only reliable means of communication is satellite technology.
Satellite technology is playing an instrumental role in helping managers accurately log the whereabouts and movements of equipment and people to ensure overall efficiency, security, and worker safety. With the right satellite-based tracking and communications tools, supervisory staff can have near real-time visibility into operations: including potential equipment or vehicle breakdowns, departure and arrival schedules, detailed waypoints mapped along travel routes, to ongoing communications with workers from any location.
Globalstar's Satellite Primer Click to Download
SPOT for Business solutions deliver the affordable, reliable, location-based satellite tracking, messaging, and life-saving S.O.S. technology that businesses in industrial and resource-based sectors need to drive productivity and efficiency into their operations.
Globalstar's SPOT for Business encompasses a range of affordable satellite solutions for tracking assets and communicating with remote workers. Combined, they deliver affordable, reliable, location-based tracking, 2-way messaging, business continuity and emergency notification technology.
These solutions operate over the fully modernized Globalstar Satellite Network, ensuring dependable service completely independent of terrestrial or cellular networks. They not only help organizations support business continuity strategies, but open new windows to efficiency and cost effectiveness through improved coordination and management of people, assets and resources.
SPOT Trace: Asset Tracking, Anti-theft and More
SPOT Trace is a rugged, easy to use theft-alert and tracking device that can be deployed on both fixed and mobile assets to better manage fleet and business resources in remote areas lacking reliable cell tower, radio or Wi-Fi services. Through live and historical reporting, and new SPOT Mapping services, managers can efficiently oversee inventory from a distance, while improving the company's security and loss prevention capabilities.

​SPOT X 2-Way Satellite Messenger with Bluetooth: Lone and Remote Worker Safety, Anywhere
Infrastructure and security are top concerns for many resource companies, especially when seeking to expand or manage operations in new and remote locations. Satellite-based solutions are helping pave the path forward for these companies by helping them overcome many of the operational challenges they face when it comes to redundant communications, worker safety and asset management. SPOT X with Bluetooth, another SPOT for Business solution, is a ruggedized two-way satellite messaging device that ensures business continuity and lone worker safety when cell service is limited, unreliable or non-existent. In the case of a business disruption or disaster in which local infrastructure fails or becomes unreliable, SPOT X provides a redundant communications solution. In addition, SPOT helps businesses meet HR policies for remote worker check-in and comply with lone worker regulations that exist in some provinces and territories in Canada. Should an accident occur, an SOS link with GPS coordinates can be sent to emergency and rescue services and the user can detail the situation using two-way satellite texting.

SPOT Mapping: Advanced Navigation for Mapping, Tracking and Asset Management
SPOT Mapping, an advanced navigation platform that accompanies SPOT for Business solutions, provides mobile responsive and sharable maps, data storage, and a range of map displays, such as satellite, road and terrain options. Offers easy to set-up Geo-fencing to create virtual boundaries for lone workers or assets, so managers can be alerted when these perimeters are crossed to better manage resource comings and goings.

Having a window that allows businesses to proactively monitor, manage and track valuable equipment in the field is critical to ensuring the right business decisions are made at the right time, based on the most current available data. With SPOT Trace and SPOT Mapping, managers can run daily, weekly or monthly reporting, which can be used to assess subcontractor performance, identify inefficiencies, reconcile accounts, and manage inventory of leased equipment for the duration of a project.
In addition, uninterrupted communications capabilities outside of cellular range is integral to supporting business continuity by ensuring worker safety and security in field operations, regardless of location or conditions. Whether workers are travelling between sites in uncharted terrain, or troubleshooting an equipment breakdown in a remote region, having redundant, reliable communications and onboard emergency notification technology, is paramount to proactive, efficient and safe operations.
For businesses with operations and workers beyond the reach of terrestrial or cellular networks, this is only possible with satellite. Today, a growing number of companies are turning to Globalstar satellite solutions, from wi-fi hotspots and satellite transmitters, to remote asset tracking devices and satellite messengers, to enable a fully and reliably connected global value chain. In that way they can optimize decision making, improve security for equipment and assets, and ensure worker safety.
For more information on how satellite solutions can support your business, click here to download Globalstar's satellite primer: "Introduction to Satellite Technology for Business: How satellite technology is driving business advantage in today's always-on, data-driven marketplace" .